Ma Fuqiang, the Chairman of Hanas Group, and his entourage visited the Hans Putian LNG receiving station project
On the morning of April 28th, Ma Fuqiang, Chairman of the Group, and his entourage visited the construction headquarters of Hans Putian LNG receiving station project in Dongwu Port Area, Putian.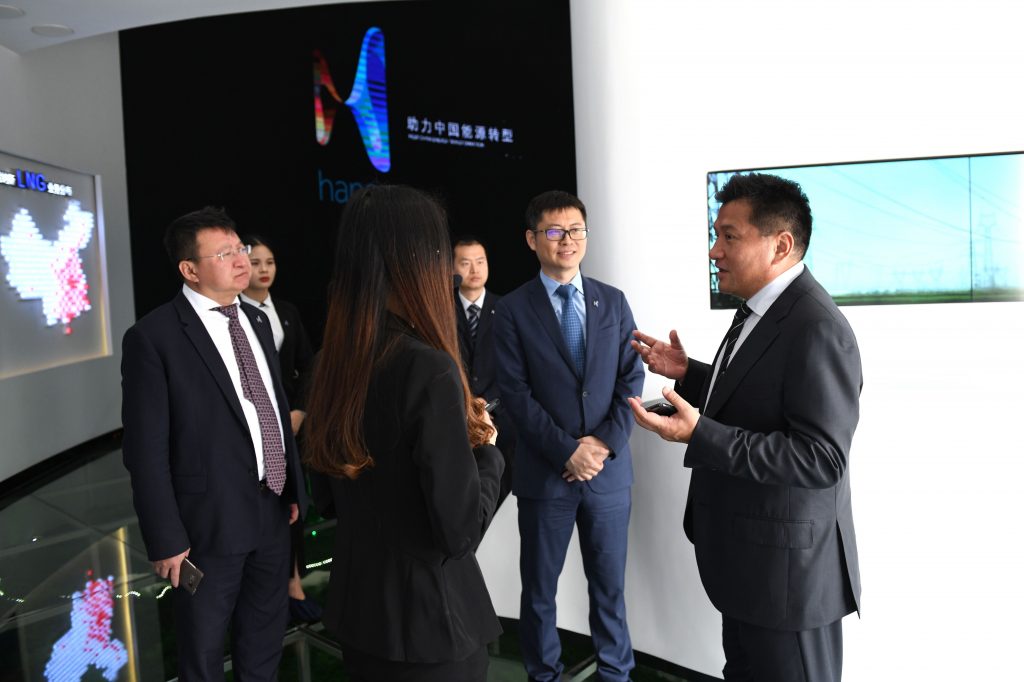 Chairman Ma Fuqiang and his entourage firstly visited the project exhibition hall, carefully watched the sand table and related feature films of Hans Putian LNG receiving station project, and then visited the administrative office building, comprehensive service building and other ancillary facilities. Chairman Ma expressed appreciation for the high standard construction and strict requirements management that the project construction headquarters adhered to.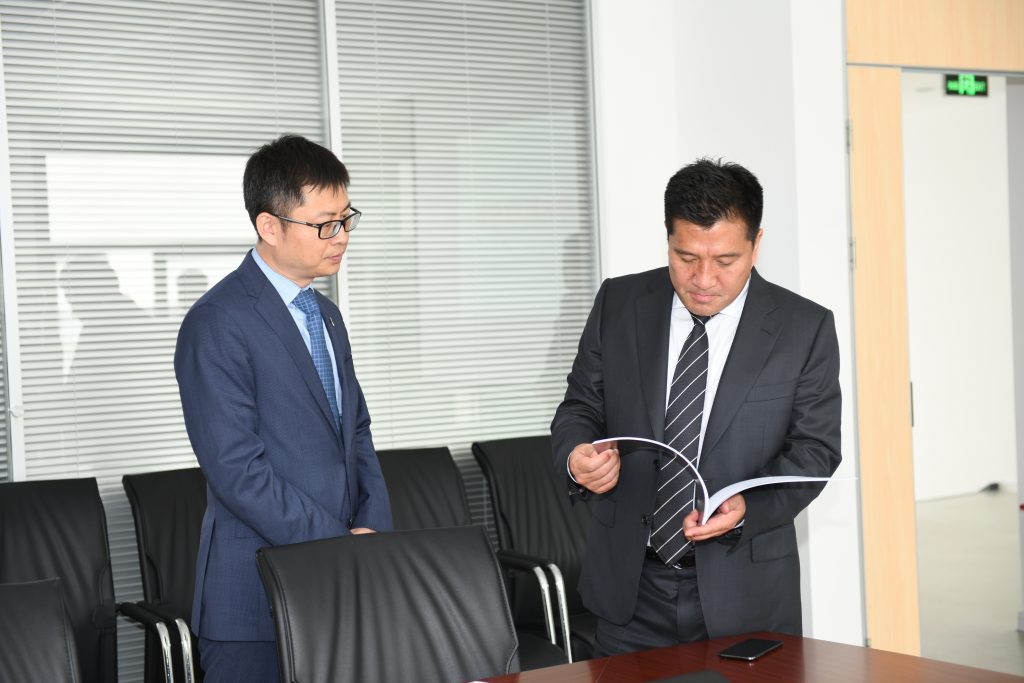 Subsequently, Chairman Ma Fuqiang heard a report from Kong Ansheng, general manager of Putian Hanas LNG Co., Ltd., and made a detailed understanding of the current progress, recent planning and navigation conditions of the Putian receiving station project in accordance with the planning graph. Chairman Ma Fuqiang fully affirmed the efforts of the project team and expressed satisfaction with the preparations of the project department. He hoped that the project department members would continue to carry forward the spirit of overcoming difficulties and striving hard to advance the follow-up approval of the project. The members of the project department said that they would put the spirit of the Chairman Ma and the group leader into practice and work hard, so as to meet the expectations of the public and implement the project as soon as possible.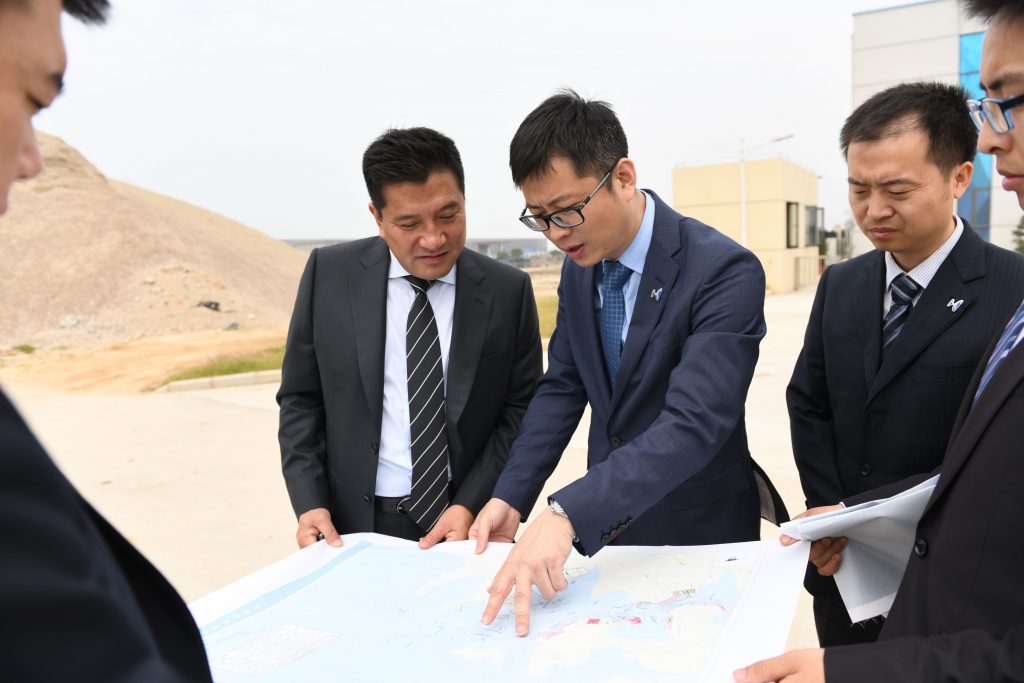 Brief Introduction of Hanas Putian LNG Receiver Project:
The project is located in Dongwu Port Area, Putian City, Fujian Province, with a receiving capacity of 6 million tons/year and a total investment of about 11 billion yuan. It will be implemented in two phases. The first phase will build two LNG terminals, LNG storage tank area, auxiliary production area and offices area. In November 2013, the preliminary work of the project was officially launched and in December 2014, it was successfully signed at the signing ceremony of the 18th Fujian-Ningxia Economic & Trade Cooperation Agreement. It was the first major energy project invested and constructed by Ningxia in Fujian Province and became a landmark project of two-way investment in Fujian-Ningxia cooperation. In 2016, the project was included in the "13th Five-Year Plan" construction project and key commencement projects for national natural gas development. over the past four years, under the high attention of Fujian and Ningxia party committee and government and promoted by relevant departments such as Development and Reform Commission, the preliminary work of the project is progressing smoothly overall. The project is expected to be approved by the competent national authorities during the year and planned to start construction in October this year.