Investigation and Research on Hanas by Leadership Group of Bank of Communications, Ningxia branch
On July 17th, the special commissioner of credit management department of head office of Bank of Communications Du Yu and his fellow have conducted research activities in Hanas. They visited the Hanas LNG Plant and East Thermal Plant successively. Xu Changning, the CEO of Hanas Group, Wang Shaobo and Ren Fenglan, group vice president, Yang Qian, the general manager of group investment and finance department and many other leaders accompanied this investigation and research.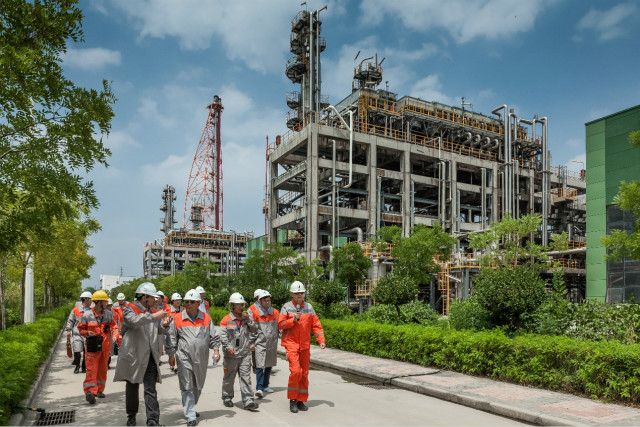 In the process of the activity, the director Du got a thorough understanding of operations, production technology and management mode of Hanas LNG Plant and East Thermal Plant.The two sides had an in-depth exchange about Hanas project planning issues and future market prospects of natural gas and liquefied natural gas.
Director Du has given full affirmation to the achievements that Hanas has made in the field of construction over the past ten years. And the enterprise ideas and management mode of Hanas were praised also. During the visit, he truly felt fine and appropriate management method of Hanas as well as the staff spirits, which were very admirable. The director Du deeply appreciated the construction achievements , and the the efforts and contributions made by Hanas for years in field of the new energy and clean energy. He hoped to get further cooperate with Hanas and contribute together for the China energy transformation.