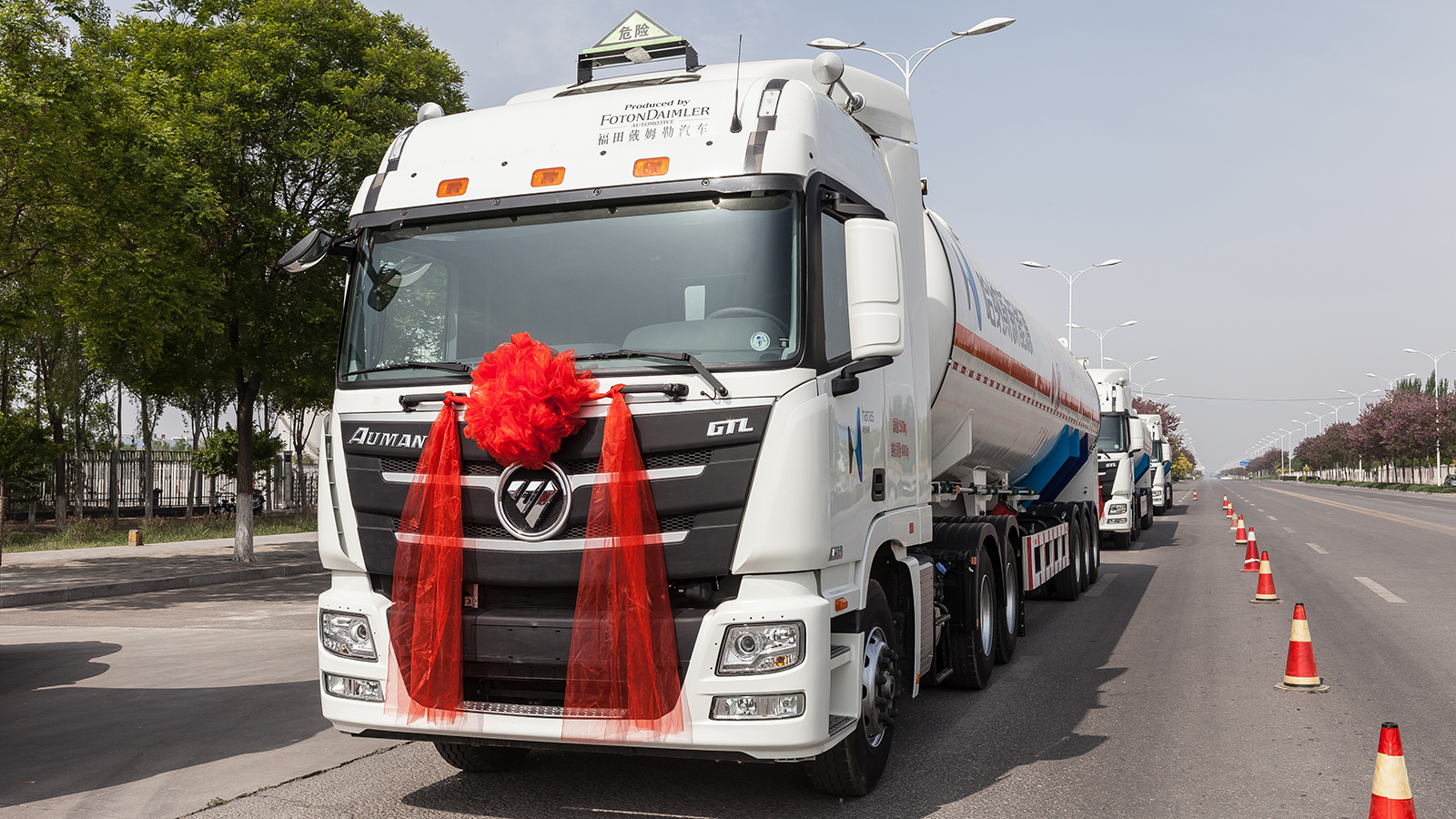 Hanas Group Buying More LNG Trucks
Hanas Logistics, a 100% subsidiary of the HANAS Group, adding additional truck capacity to its LNG Trucks fleet, in line with growing LNG VOLUMES IN CHINA
On May 8, 2016, Hanas LNG logistics company, a subsidiary of the Hanas Group added 20 new trucks to its LNG trucks fleet (of more than 100), in view of growing LNG demand in China. 
Beijing Foton Daimler Automotive Co., Ltd. delivered to Hanas LNG logistics the new fleet of tractors.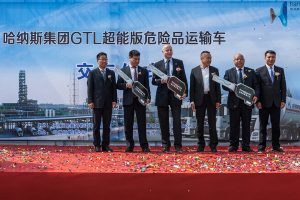 General Manager of Hanas Logistics, Mr Chen Xiao-Jun spoke at the event: 
"With the rapid development of China's logistics industry, Hanas logistics with its professional management team, mature LNG sales network, high performance transportation equipment, and high focus on HSE matters, is creating a benchmark Logistics company for the transport of gas/LNG. The new trucks are required to help achieve the target of three million tons /per year of liquefied natural gas sales t being traded/sold by the Hanas Group in China."
Hanas Logistics is allowing Hanas to expand its influence in the China LNG industry, by further improving transport efficiency, reducing operating costs, strengthening reliability and focusing heavily on safety. Hanas Logistics target being "zero accidents, zero injuries".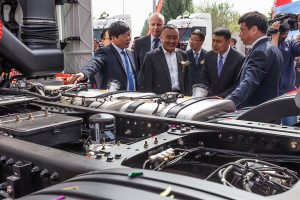 As a key LNG player in China, Hanas has established in Singapore a company intended to purchase liquefied natural gas; in midstream , Hanas is developing LNG terminal projects in Fujian Putian, Guangdong Zhuhai and Shandong Rizhao; in the downstream markets,  Hanas is expanding its LNG refilling station business in Shandong, Hebei, Shaanxi, Jiangsu, Shanxi.
This reflects the Hanas Group determination to consistently invest in the development of green, clean, safe, reliable, clean energy and renewable energy, in order to reduce the reliance on non-clean energy in China.