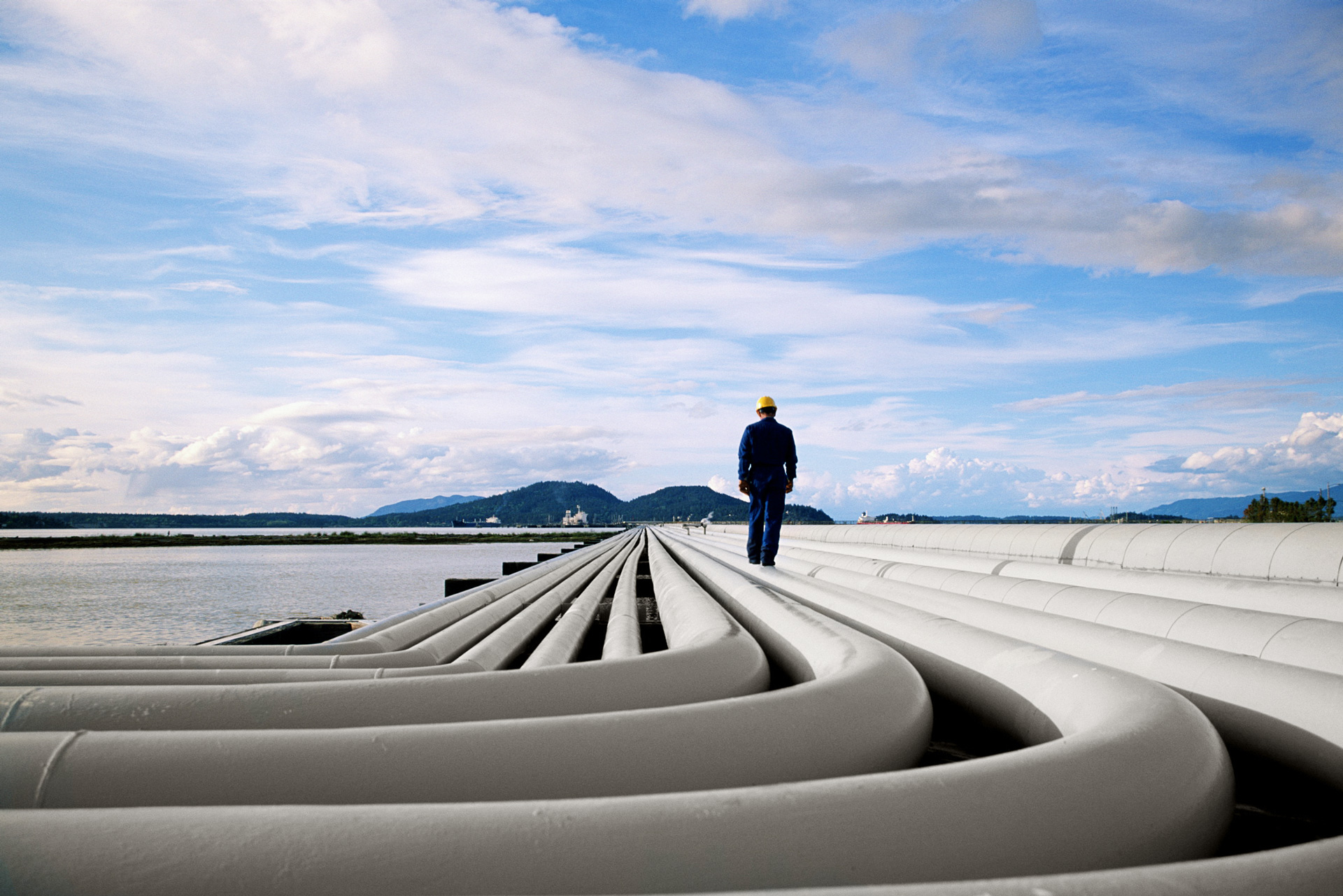 Pipelines
Hanas has extensive experience designing, constructing and operating citywide, provincial and cross-provincial natural gas pipelines to deliver the clean energy to midstream and downstream customers.
Hanas now partners with Sinopec to jointly exploit Sinopec gas field in Hangjin Banner in Ordos Basin, Inner Mongolia, which is expected to expand from current 60 square kilometers to a few hundred square kilometers in coming years as China's 13th Five Year Plan for natural gas development requests to speed up the development pace of the gas fields in Ordos Basin and Sichuan Basin so as to increase the country's annual production of conventional inland gas.
The Hanas-Sinopec partnership secures a new and powerful domestic natural gas source (other than PetroChina) for Yinchuan City as well as for an integrated 5 MTPA LNG base Hanas is now constructing in Ningxia's Yanchi County. And the partnership is expected to increase cooperation in other Sinopec gas fields in China and beyond.
Construction, operation and maintenance of the pipeline plays a key role in Sinopec Hangjin Banner gas field. When completed, the Hanas-built 310 kilometer Hangjin Banner to Yinchuan natural gas pipeline will deliver an annual volume of 6 billion cubic meters of natural gas at Sinopec Natural Gas Farm in Ordos Basin to Ningxia. By then, Yinchuan will benefit from natural gas supplies from both PetroChina and Sinopec. This will drive competitive pricing and enable Hanas to optimize market conditions for the benefit of downstream users.
Meanwhile Hanas is now planning to construct three large import LNG terminals in Putian, Zhuhai and Jiangyin in China's southeast coastline and along the Yangtze. As an integral part of each import LNG terminal, Hanas will be constructing pipeline networks to transport natural gas at its regasification facility to surrounding areas.
To learn more, visit www.hanaspipeline.com