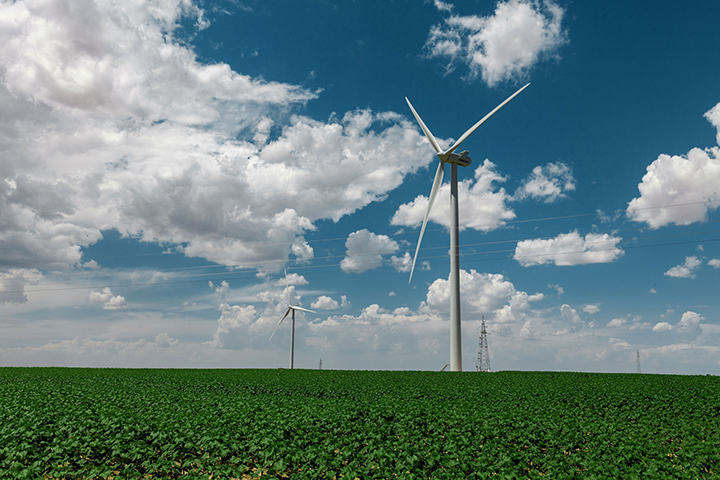 New Energy
Hanas invests massively in renewable energy. We currently have a total installed capacity of 1.2 million KW (1.2GW) wind farms in Ningxia and Inner Mongolia. With the operation of our new projects, our total installed wind farm capacity will gradually expand to 2 million KW (2GW) by 2020.
North China Power Engineering (NCPE) of China Power Engineering Consulting Group (CPECG) and Technip of France, are jointly responsible for Hanas wind farm design, procurement and construction management. Vestas will provide remote real-time monitoring service and technology support to guarantee highly efficient operation of the wind turbines throughout their life spans.
The region of Ningxia is blessed with rich solar resources. We reserve a 500MW photovoltaic power generation project and a 200MW photothermal power generation project. As with all Hanas projects, we will partner with global technology giants to jointly develop the clean and green solar power.
Wind energy and solar energy are a powerful and limitless gift from nature and the vast plains of Ningxia and Inner Mongolia and many parts of the country are ideal for harnessing this great resource.
Hanas has bold vision for the future. We keep transforming Mother Nature' s gifts of wind and sunshine into green energy for the people.
To learn more, visit en.hanasnewenergy.com