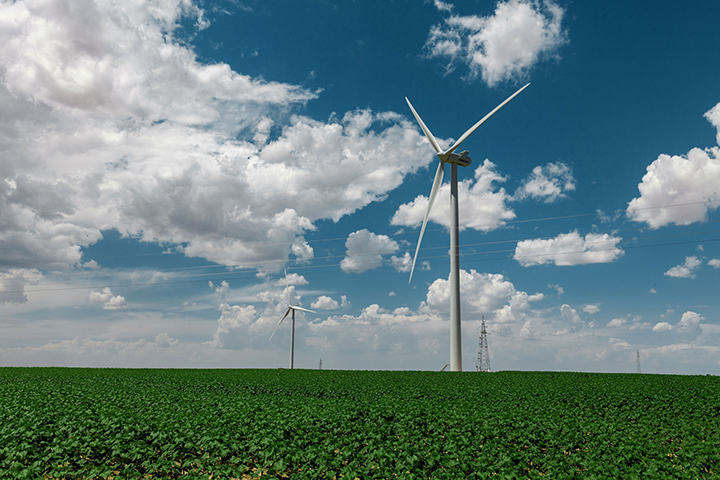 New Energy
In 2009, Hanas invested 10 billion RMB to set up its renewable energy division, and since then has been investing heavily in renewable energies. We currently have 1GW wind projects in Ningxia and Inner Mongolia and continue to expand towards an installed capacity of 2GW in the coming five years, alongside our new 300MW wind farm and 200MW solar farm in Yanchi, Ningxia.
North China Power Engineering (NCPE) of China Power Engineering Consulting Group (CPECG) and Vestas Corporation of Denmark, are jointly responsible for Hanas wind farm  design, procurement and construction management. Vestas will provide remote real-time monitoring service and specialized management focusing on operational stability for 20 years.
The region of Ningxia is ideally suited to solar capture and Hanas has been researching the latest and most efficient and effective solar technologies, in preparation for a large installation. As with all Hanas projects, the world's best brands will become strategic partners in this venture.
Wind energy and solar energy are a powerful and limitless gift from nature and the vast plains of Ningxia and Inner Mongolia and many parts of the country are ideal for harnessing this great resource.
Hanas has bold vision for the future. We keep transforming Mother Nature' s gifts of wind and sunshine into energies for the Chinese people.
To learn more, visit www.hanasnewenergy.com