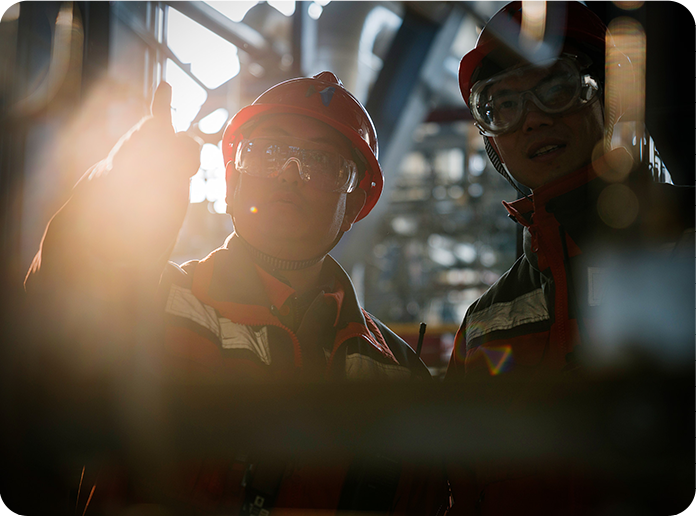 Engineering Management
Ningxia Hanas Engineering & Construction Management Co., Ltd. is one of China's most competitive EPCM companies in the power engineering and petrochemical engineering sectors. We are a management-driven company with a strong technical force, offering clients a spectrum of services that encompass engineering construction, procurement, project management and consultation. Our business covers the petrochemical industry, natural gas liquefaction and reception, natural gas pipeline, natural gas heating, gas-fired power generation, wind power generation and solar power generation.
Over the years, the company deploys its strategy with an international perspective, having nourished long-term partnerships with the world's leading technical giants like the world's leading engineering management company Technip of France, the world's largest wind turbine manufacturer Vestas and global technology giant Siemens, to deliver high quality projects and services.
We have completed more than 50 projects, with a total contracted amount of RMB 5 billion. Among projects under construction and newly signed projects, two were listed in National 13th Five-Year Plan, seven in Provincial 13th Five-Year Plan. Contracted amount of these projects reached RMB 45 billion.
Our winning team consists of top notch talents from both home and abroad, applying the world's cutting edge technologies in the development and construction of the engineering projects. Our business covers all across the country and beyond. In practice, we are proactive, innovative, result-driven and uncompromising on quality in our bid to empower the global transformation in energy structure.
To learn more, visit en.hanasengineering.com