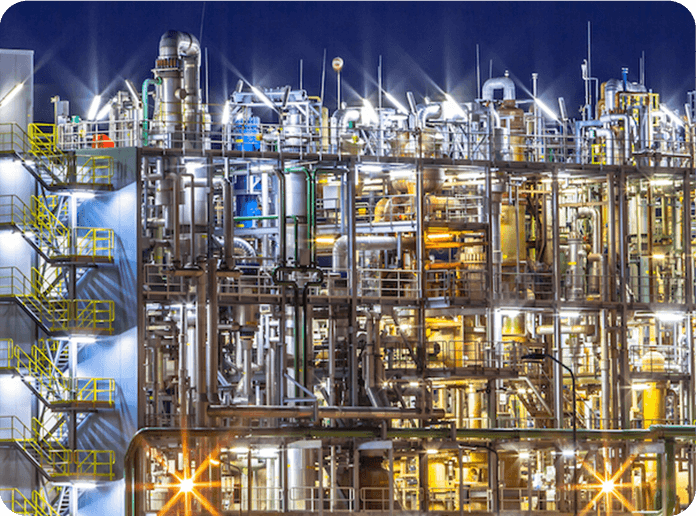 Distributed Energy Resources
The Distributed Energy Resources (DER) system dedicated to providing a localized source of power, thermal and cold to end energy user, is a viable energy solution for industrial facilities, large offices, commercial complexes, airports, hospitals, schools, resort hotels and far-flung solitary villages.
The primary fuel for majority distributed generation systems is natural gas. Renewable energy technologies—such as solar electricity, biomass power, and wind turbines—are also popular. DER is a faster, less expensive option to the construction of large, central power plants and high-voltage transmission lines. They offer consumers the potential for lower cost, higher service reliability, high power quality, increased energy efficiency, and energy independence. At the same time, they also provide a significant environmental benefit.
Stable electricity supply is of critical importance for the economy, society and people's livelihood. It guarantees normal industrial production, light up factories, buildings, utilities and homes and brings modern convenience and comfort to the people.
A leader in clean and renewable energy, Hanas is a multiple energy solution provider. With our business covering the entire industry chain of natural gas/LNG, we can supply gas directly from our LNG plants and terminals, also through our long distance gas pipeline and city gas network.
Gas-fired captive power plants are most fuel efficient when used in a combined cooling, heat and power (CCHP) configuration. Leveraging on our experience in constructing and operating the largest and most advanced CCHP project in Northwest China, we can provide efficient one stop DER solutions to businesses and cluster residential customers across the country.
Hanas also has extensive experience in developing and operating wind and solar power plants. We can provide an optimal energy solution combining natural gas, wind power and/or solar power for the benefit of the DER users.
To learn more, visit www.hanasdistributedenergy.com