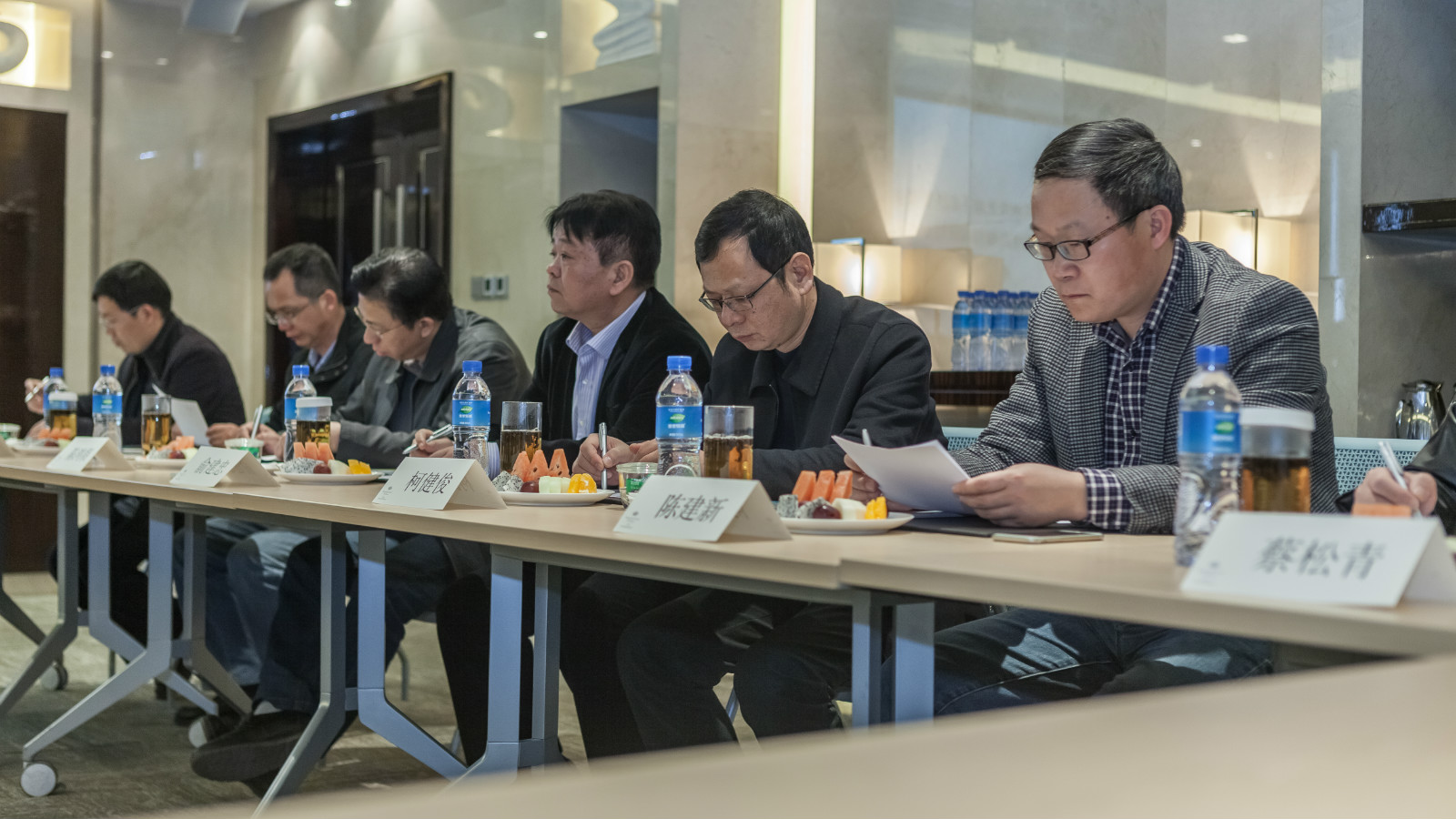 Putian delegations to Hanas
On March 14, deputy president of Putian, Party committee secretary of Meizhou Bay North Shore Development District Yu Jianzhong, executive deputy director of Meizhou Bay North Shore Development District Executive Board Ke Jianjun, deputy director of Meizhou Bay Port Authority Chen Hongzhao and their delegations visited Ningxia Hanas headquarter.
Accompanied by Hanas Management team of Ren Fenglan, Zhang Yi, Wang Shaobo, Wang Yong etc., Putian delegations visited Hanas LNG Plant, East Thermal Plant and got details about how both plants worked. After that, three sides held a meeting on how to accelerate the approval and construction process of Hanas Putian LNG project and deeply compared notes. In their addresses, Mr. Wang Shaobo and Wang Yong welcomed Putian delegations and appreciated the support and favor provided to move ahead with Hanas LNG Putian project. Mr. Wang Shaobo also explained in details about Hanas business and future plan to Putian guests. Mr. Yu and Mr. Chen highly recognized the management and technic level of Hanas and truly believe in Hanas' capability to make Putian LNG project work smoothly. They hope both sides could take it one step further in cooperation to get the project started and to help with the Chinese energy transformation.