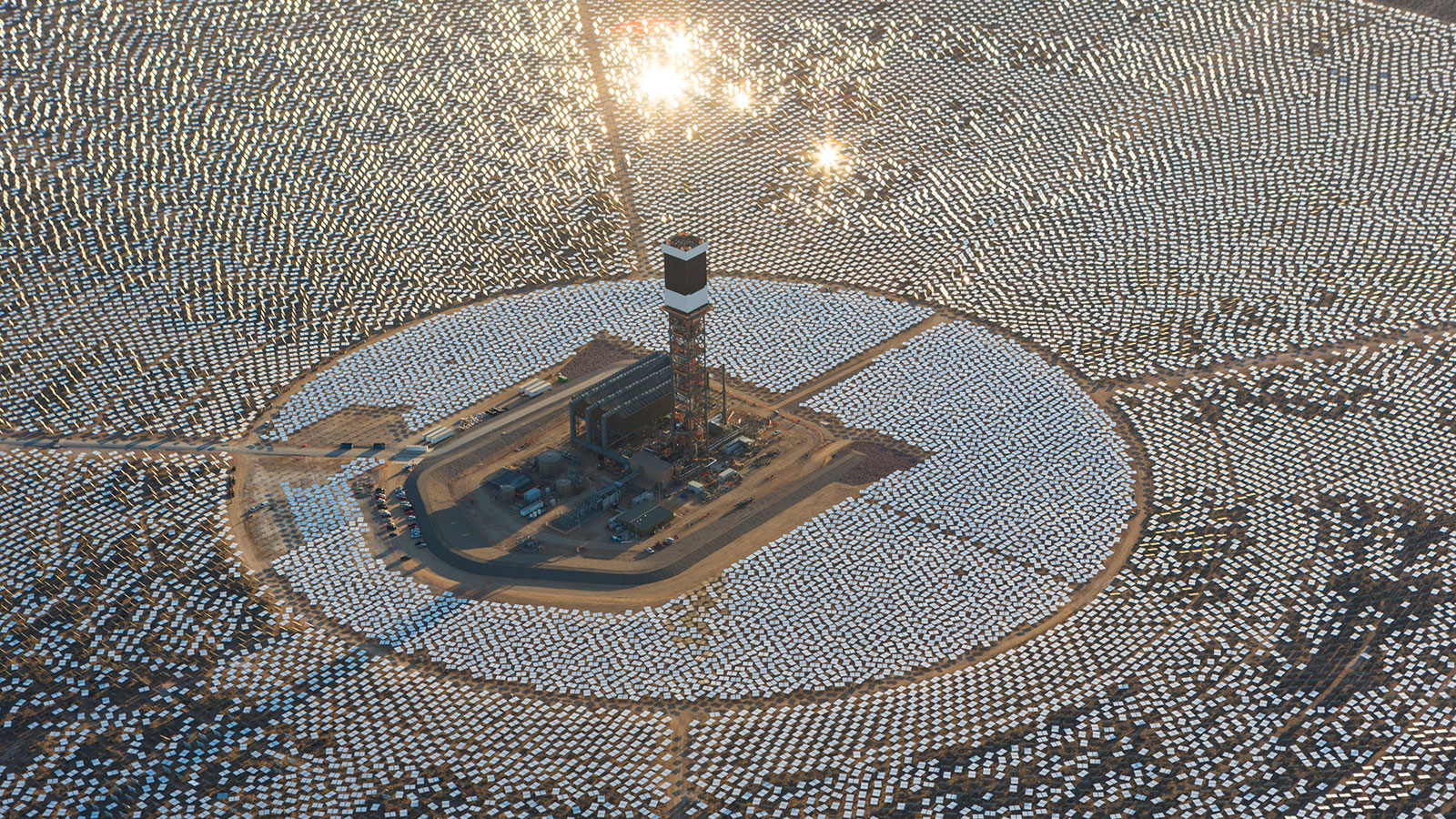 Hanas President inspects US solar project
President of Hanas Group, Mr. Ma Fuqiang, visited BrightSource Energy in southern California, to hear of concentrating solar power (CSP) technology and visit the largest center tower solar project in the world.
BrightSource designs, develops and deploys CSP solutions.
BrightSource Ivanpah is located in the Mojave Desert, eight kilometres from the border of Nevada. Ivanpah uses center tower solar thermal technology. With 173,500 heliostats surrounding three 140m tall receiving towers, the total installed capacity is 392 MW.
The Ivanpah project began commercial operation in 2013, and is now delivering power to the national grid through Pacific Gas & Electric (PGE) and Southern California Edison. BrightSource expects that Ivanpah will reduce carbon dioxide (CO2) emissions by more than 400,000 tons per year.
image credit: Gilles Mingasson ©2014 BrightSource Energy, Inc.
brightsourceenergy.com
mingasson.com