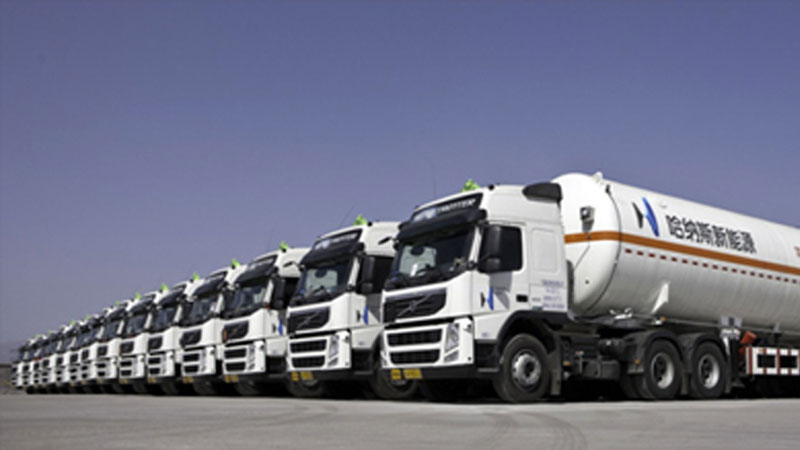 Hanas LNG Logistics wins Innovation award
In the 2012 annual China Logistics Awards, Hanas LNG logistics (Ningxia Nengxing Logistics Co.) was unanimously praised by the jury and won the title of "2012 Innovation Enterprise of China Logistics".
Chief Operation Officer of Ningxia Nengxing Logistics Co. was present at the ceremony and accepted a plaque on behalf of Hanas.
Hanas LNG logistics was established in May 2011, specializing in transportation, warehousing and distribution of liquefied natural gas (LNG).
The enterprise has introduced an all Volvo fleet, advanced transportation management systems and; in conjunction with its partners; built an an international standard LNG supply system. Amongst its innovations, is the adoption of "Pull & Drop" transportation principle, which maximises driver efficiency, accelerates asset turnover, improves vehicle capacity utilization, reduces idle rates, and produces considerable economic and environmental benefits.
The event was sponsored by the China Federation of Logistics and Purchasing. The selection is determined by officials of relevant government departments, experts and scholars, and representatives of logistics companies, based on the principle of "just, fair and open".
All winners are industry leaders which had made outstanding contributions to transportation and storage and represent the highest level of China's logistics industry.