山海牵手 东西协作 倾情廿载 闽宁模式 脱贫攻坚的中国样本
This story published by People's Daily on 20 July 2016 talks about the fruitful results of 20-year-long Fujian and Ningxia cooperation in combating poverty in Ningxia. The story also mentions Hanas Group:
Ningxia's Hanas Group is now planning to build a national level natural gas strategic base in Putian City, Fujian Province. It echoes with Fujian's ambition to build itself into an important bi-directional bridgehead of 21st century maritime Silk Road. The selection of Putian to build an import LNG terminal reflects Hanas Group's vision to leverage on Fujian's convenient traffic connection to China's Eastern and Central regions. It marks a milestone in Hanas Group's nationwide expansion plan. The total investment is expected to exceed 11 billion yuan.
2016年07月20日, 来源:人民网-人民日报
http://nx.people.com.cn/n2/2016/0720/c192150-28701282.html
1994年,在启动扶贫攻坚的历史节点上,东西对口扶贫协作列入《国家八七扶贫攻坚计划》,两年后的9月,党中央、国务院正式作出了东部比较发达的13个省市结对帮扶西部10个省区的战略部署。其中福建对口宁夏。
这一年,八闽大地与西北旱塬"心手相连"。
以"优势互补、互惠互利、长期协作、共同发展"为指导原则,以"宁夏所需,福建所能"为具体指向,一场跨越2000多公里、历时20年的闽宁协作由此展开;一个以政府援助、企业合作、社会帮扶、人才交流为主要内容的协作模式日渐形成。
20年时光荏苒,观念在变,人在变,西海固在变,宁夏在变。
曾经的光头山,如今绿树成荫,在泾源、彭阳等地,老百姓发展经济苗木,靠山吃山;
曾经断流的泾河、葫芦河等干流,如今不仅重现"丰腴",而且成为解决西海固130万人饮水困难的可靠水源;
曾经守着旱地看天吃饭的同心、盐池,如今利用太阳能发电,推动精准扶贫。
西海固地区生态好了,百姓富了,大伙精神头更足了,真是一个天翻地覆的变化,这就是"六盘山精神"——领导苦抓、干部苦帮、群众苦干。这种精神对于每一个来西海固的人都是一种教育、一种养分。
2013年9月,国务院扶贫办将"闽宁模式"正式列入《中国社会扶贫创新行动优秀案例集》,并作为具有代表性、创新性和推广价值的成功案例向全国推广。
展望未来,八闽塞上同频共振。20年岁月如歌,闽宁协作在国家推动"一带一路"大战略下,昔日陆上丝绸之路枢纽宁夏,与海上丝绸之路重要起点福建,将在更广阔的平台上牵手合作。
宁夏的哈纳斯集团正在莆田市筹建国家级天然气战略储备基地项目,抓住福建打造"21世纪海上丝绸之路"重要双向桥头堡的机遇,利用福建与中东地区联系紧密的优势,完善企业布局,抢占发展先机,投资总额预计超过110亿元;
两省区加大文化旅游合作,推出"海丝文化之旅""海峡传情之旅"等多种旅游产品,促使两地旅游快速升温;
闽江水悠长,黄河水滔滔。
汇入大海,水乳交融,方显沧海气魄,击出沧浪之声。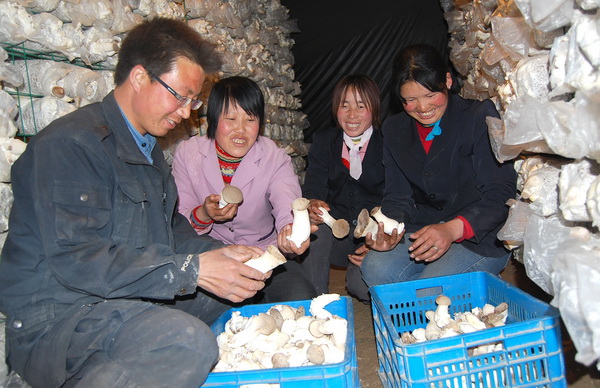 闽宁对口帮扶项目——彭阳县菌草生产喜获丰收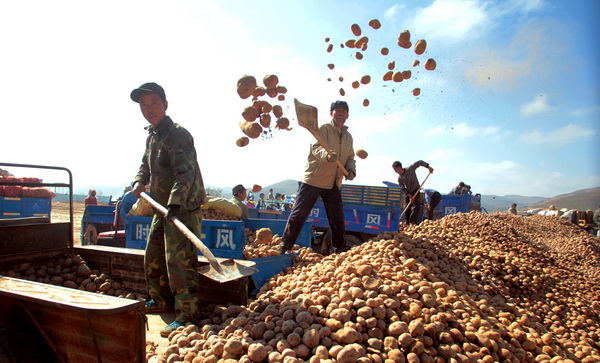 金蛋蛋"的美好未来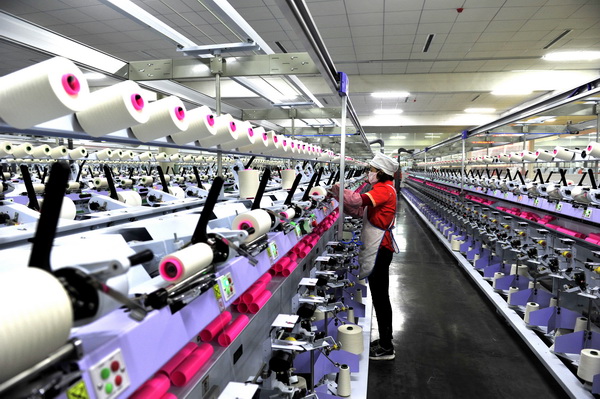 现代纺织业

闽宁镇新镇区建设
隆德县人造花远销东南亚