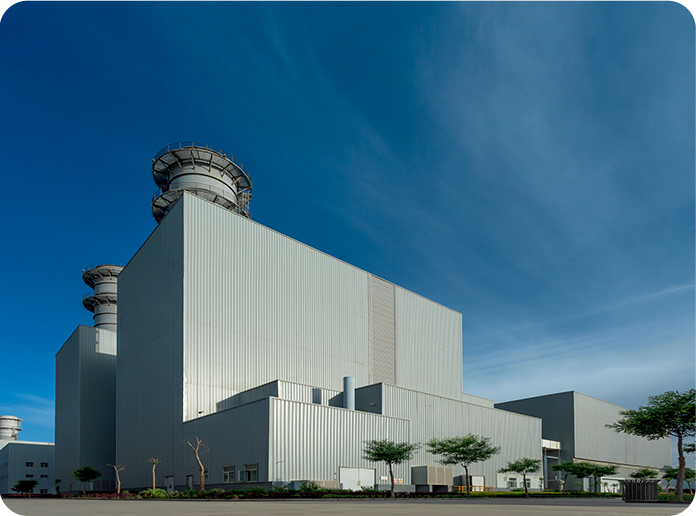 Gas-Fired Power Generation
The Hanas Group is striving to change China's pattern of traditional, polluting energy (like coal), to renewable and environmentally friendly modes.
CCHP (combined cooling, heating and power) is highly efficient and located close to end users. Taking natural gas as its source, power is generated for electricity and waste used to provide heating or cooling and hot water. No smoke or dust is released and carbon and sulphur dioxide emissions are greatly reduced.
The system is 1.5 times more efficient in generating power than a conventional thermal plant and it addresses heating and cooling needs in urban areas simultaneously.
Hanas is transforming urban heating. It operates the largest and most advanced CCHP project in Northwest China, which underlines Hanas' mission to replace fossil fuels with clean energy and transform China's energy resources.
Hanas West Thermal Power Plant was the first gas-fired power plant project in Ningxia, with an installed capacity of 286 MW, heating over 10 million square meters. The Hanas units are more efficient, energy-saving and environmentally friendly than comparable traditional power plants.
Hanas East Thermal Power Plant is the largest CCHP project in Ningxia, Its 4×200MW grade CCHP project combines heating, electricity and air conditioning in one. The plant operates for 5,500 hours per year with an overall thermal efficiency of 77.1%.
To learn more, visit www.hanaspower.com